STICKER LABEL PRINTING
SHORT RUN LABEL SPECIAL
100 labels of same image $35.00
Certain Sizes Only. See page for details.


5 x 7 PHOTO QUALITY PRINTS


COLOR COPIES as low as 25¢ ea. (in QNTY.)
B&W COPIES as low as 4¢ ea. (in QNTY.)
(Prices Are For Quantities Of Same Image)

GREETING CARD SHOP
EAST VILLAGE Read Review AM NY
birthday, get well, baby, thank you
Many By Local Artists De La Vega, Joseph Cavalieri

5¢ Overnight Manuscript Rate
In By 4pm, Done By Noon Next Day
(restrictions may apply.) Mention "Manuscript Rate".


AUDIO & VIDEO TRANSFERS
transfer cassettes & videos to cd's and dvd's

*BEST PRINT SHOPS IN NYC -CBS Online
*"BEST WAY TO AVOID LOSING IT AT KINKOS"
quote by Chelsea Peretti for The Village Voice
*"The Source Unltd Print & Copy Shop on E. 9th St. our Anti-Kinko's"
quote from the book Lens On The Lower East Side

Made from your files of:
company logo,
signature,
artwork, dog/cat paw & more.

See page for details.


SCANNING
to flash drive or E-mail.

FAX SERVICE
We Send & Receive Faxes

MORE SERVICES:

MENUS
FLYERS
SCANNING
LAMINATING
LINE SHEETS
SELL SHEETS
CHAP BOOKS
MANUSCRIPTS
OFFICE SUPPLIES
TRANSPARENCIES

COLOR
POSTCARDS

PHOTO PRINTS 5 x 7

COLOR BUSINESS CARDS
RAISED INK BUSINESS CARDS

17" x 22" FULL COLOR
POSTERS
*BINDING CHOICES*

Thermal Binding

Coil Binding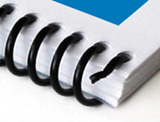 Velo Binding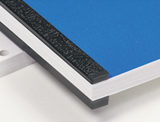 Comb Binding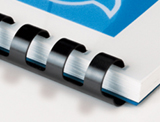 *
SOURCE UNLTD EVCC AWARD
CEREMONY
@ LaMama, NYC
*LOCAL HERO AWARD from
A.R.T./NY